Reputation and History
We began in this industry in 1974. For over 40 years we have built our company on a strong foundation of superior trust and ethics. We take great pride in our reputation and offer only the highest quality gemstones and jewelry.
Initially incorporated as a mining company in 1974, The Rare Gemstone Company has been involved in all facets of the colored gemstone trade in our many years active in the industry.
Since 1974, when we mined Sapphires in the wilderness in Northern Kenya, we have been passionate about colored gemstones and this wild, beautiful part of the world that produces so many rare and exciting stones.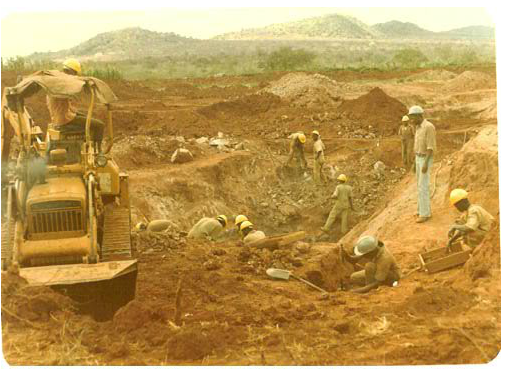 Mining - Early days at the Lapigems sapphire mine garba tulla in 1974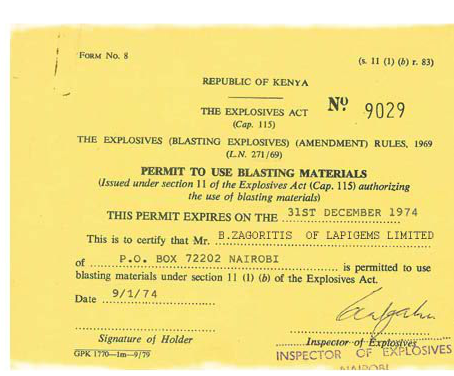 Lapigems Blasting Licence in early 1970's